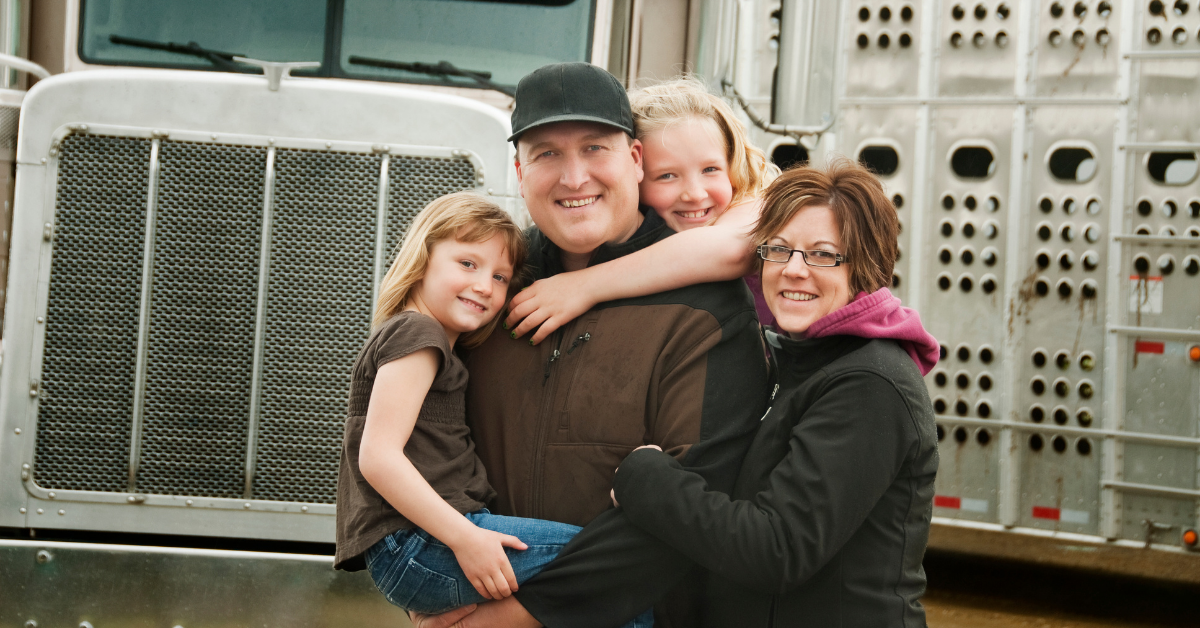 Before applying for our Oklahoma truck driving school and starting a family, there are a lot of factors to consider! American truck drivers must keep connected to their families despite working long hours and being away from home for days at a time. When your family and friends are all together celebrating holidays and special occasions while you're behind the wheel of a rig, life on the road may be stressful. When you spend most of your day on the road, your favorite podcast or radio station can't replace the feelings you get from being with your family.
While you may not be able to be with your family, technology advancements and commercial developments have enabled truck drivers to stay in touch with family and battle the loneliness of the open road.
1. Make time for yourself and your family while you're on the road and when you come home.
Video chat has been a part of everyday life throughout the current pandemic. Make an effort to connect with your children in a way that suits them. DriveMyWay.com suggests that if you have young children, read them a bedtime tale on video every night. Alternatively, once a week, you may consider having a Netflix family movie night.
If you have older children, they may be hesitant to participate in video chat. Stay engaged! Send them SMS messages throughout the day instead. Find out what's going on in your teenager's life and keep track of both the minor and major details. Ask them for fun photos of school activities and friends, and send them interesting photos of places your visit as well!
2. Be realistic and make a sincere effort when possible.
Make an effort to synchronize your home time with significant occasions and holidays as recommended on DriveBigTrucks.com. These are the occasions American truck drivers most regret missing such as birthdays, school plays, anniversaries, etc. You'll be glad you took the time to make the change and be present for your family, even if it was challenging.
If you are unable to attend an important event, your children and other family members may be disappointed. You may not always be able to be there in your family due to a busy schedule, but make every effort to do so when your schedule permits it. Regardless of how much you'd like to unwind and relax after a long day, it's important to play games with your kids, throw the football with your son or cook dinner with your significant other.
3. Take time for yourself and recharge!
Allow time for rest, exercise, and nutritious meals. Find a good mix between time spent together and time spent alone. As mentioned in Harvard Business Review, "Allow yourself to take a break, so you can be fully present." Trucking with family may seem challenging, but make sure bedtime is consistent and the family's schedule allows for downtime.
Before you travel for your next truckload, include your family in organizing your time away. Even if you don't follow it completely, they'll like planning your trip and knowing where you are when you video call. You may even give each person a specific duty to keep track of while you're away. It's an excellent way to reconnect and stay engaged with your family.