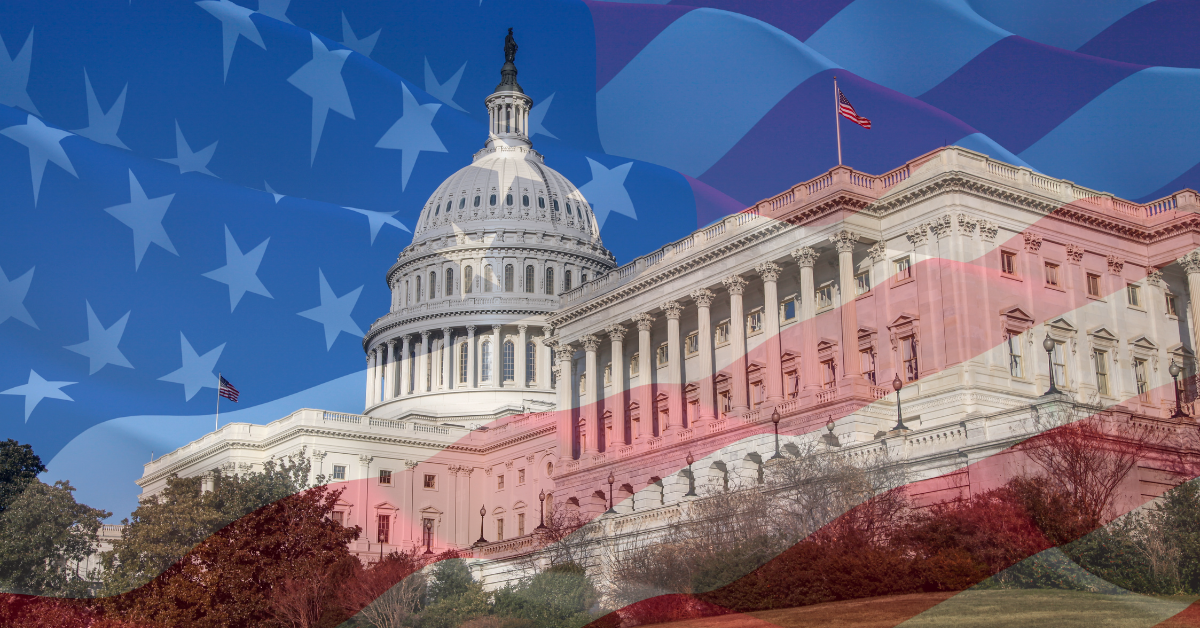 President and CEO of American Truck Training, Jerome Redmond, has been at the forefront of the new Veteran Improvement Commercial Driver's License (CDL) Act. This CDL bill has been developed to improve the trucking industry by providing veterans with a streamlined pathway to obtain a CDL.
Redmond was recently quoted in many recent articles including Transport Topic about why this CDL bill is so important for the trucking industry. "This common-sense legislation eases the administrative roadblocks new drivers face in getting their commercial driver's license," Jerome Redmond, chairman of the Commercial Vehicle Training Association, added. "CVTA member schools offer safety-focused, high-quality training to 100,000 entry-level drivers each year, and these students deserve policies that have their interests in mind." Redmond continued, "The relief provided under this bipartisan proposal will allow drivers to become employed and start their driving careers more quickly and help address a workforce shortage in the trucking industry."
The act recognizes the valuable skills and experiences veterans bring to the table and seeks to leverage their potential in addressing the growing demand for professional truck drivers. By reducing barriers and promoting opportunities for veterans, this act aims to benefit both veterans transitioning to civilian life and the trucking industry as a whole.
Streamlined Pathway for Veterans
The Veteran Improvement CDL Act offers a streamlined pathway for veterans to obtain a commercial driver's license, recognizing the skills and experiences they have gained during their military service. The act proposes the recognition of relevant military training and experience, allowing veterans to bypass certain requirements that they may have already fulfilled during their service. By leveraging their existing knowledge and skills, veterans can obtain a CDL more efficiently, reducing the time and resources needed for training and certification.
Addressing the Trucking Industry Shortage
One of the primary benefits of the Veteran Improvement CDL Act is its potential to address the persistent shortage of qualified truck drivers in the industry. An article in Augusta Free Press states that the U.S. is facing a shortage of 80,000 drivers. And, some estimates show the shortage could be up to 160,000 by 2030.
Congressman Darin LaHood (R-IL) was one of the representatives to introduce the bill. Lahood states, "As we face unprecedented supply chain challenges, this legislation will help streamline the process to obtain a commercial driver's license and reduce unnecessary red tape."  Rep. LaHood was joined by U.S. Representatives Henry Cuellar (D-TX), Troy Balderson (R-OH), Jim Costa (D-CA), Dusty Johnson (R-SD), and Josh Harder (D-CA) as co-leads of the legislation.
Most importantly, the bill aims to tap into the large pool of talented veterans seeking civilian employment. These veterans possess qualities essential for success in the trucking profession. U.S. veterans are known for their discipline, teamwork, adaptability, and strong work ethic. This makes veterans ideal candidates for truck driving positions. By offering a streamlined path to a CDL, the act encourages more veterans to consider careers in trucking in hopes of easing the shortage and strengthening the industry's workforce.
Promoting Economic Opportunities for Veterans
The act recognizes the need to provide meaningful economic opportunities for veterans as they transition from military service to civilian life. Many veterans face challenges in finding stable employment after their service, despite their valuable skills and experiences. The Veteran Improvement CDL Bill improves the pathway for veterans to enter the trucking industry.  CDL drivers can benefit from competitive wages, job stability, and potential for career advancement.
U.S. Representative Abigail Spanberger states, "This bipartisan bill would cut red tape for these Veterans so that they can more quickly enter the trucking workforce. By making sure GI Benefits apply to these programs, we would make a commonsense fix, reward our Veterans for their service, and prevent them from waiting to hit the road."
By promoting economic opportunities, the act supports veterans' successful integration into civilian life, contributing to their overall well-being and reducing the likelihood of unemployment or underemployment.
Supporting Veteran Well-being
The transition from military to civilian life can be challenging for many veterans. And, unemployment or lack of purpose can exacerbate these difficulties. The Veteran Improvement CDL Bill aims to support veteran well-being by providing them with a clear path to employment and economic stability.
"When the brave men and women in our armed forces return home, the last thing they should have to worry about is red tape preventing them from realizing the American dream that they fought to defend," President & CEO of American Trucking Associations Chris Spear said. "Improving veterans' access to CDL programs will open the door of opportunity to good-paying, in-demand jobs in the trucking industry."
The bill contributes to veterans' mental and emotional well-being by offering a fulfilling career option in the trucking industry as they find a purpose and a sense of belonging in their post-military lives.
Strengthening the Trucking Industry
The implementation of the Veteran Improvement CDL Bill has the potential to strengthen the trucking industry as a whole. By leveraging the unique skill set and dedication of veterans, the industry can improve its overall performance and reputation. Veterans bring valuable qualities such as reliability, discipline, and attention to detail, which are crucial in the trucking profession. Furthermore, their experience in handling high-pressure situations and adherence to safety protocols can enhance the industry's safety standards. By integrating veterans into the workforce, the act ensures a steady supply of qualified drivers, benefiting the industry's operations and growth.
Overall, the Veteran Improvement CDL Bill offers a promising solution to multiple challenges faced by both veterans and the trucking industry. By providing a streamlined pathway for veterans to obtain a CDL, the bill not only addresses the industry's driver shortage but also supports veterans in their transition to civilian life. The bill promotes economic opportunities, supports veteran well-being, and strengthens the industry by harnessing the skills and experiences of veterans. By recognizing and utilizing the potential of veterans, the trucking industry can thrive while honoring those who have served their country.
Sources:
House Lawmakers Unveil CDL Streamline Bill
https://www.ttnews.com/articles/house-cdl-streamline
LaHood Introduces Bipartisan Commercial Driver's License Reform Legislation to Address Supply Chain Challenges
https://lahood.house.gov/2023/4/legislation%20to%20address%20supply%20chain%20challenges
Spanberger Seeks to Help Veterans Join the Trucking Workforce, Turns the Ignition on Bipartisan Bill to Prevent Bureaucracy from Slowing Them Down
https://spanberger.house.gov/posts/spanberger-seeks-to-help-veterans-join-the-trucking-workforce-turns-the-ignition-on-bipartisan-bill-to-prevent-bureaucracy-from-slowing-them-down
Legislation would cut red tape for veterans to earn CDL and join trucking workforce
https://augustafreepress.com/news/legislation-would-cut-red-tape-for-veterans-to-earn-cdl-and-join-trucking-workforce/