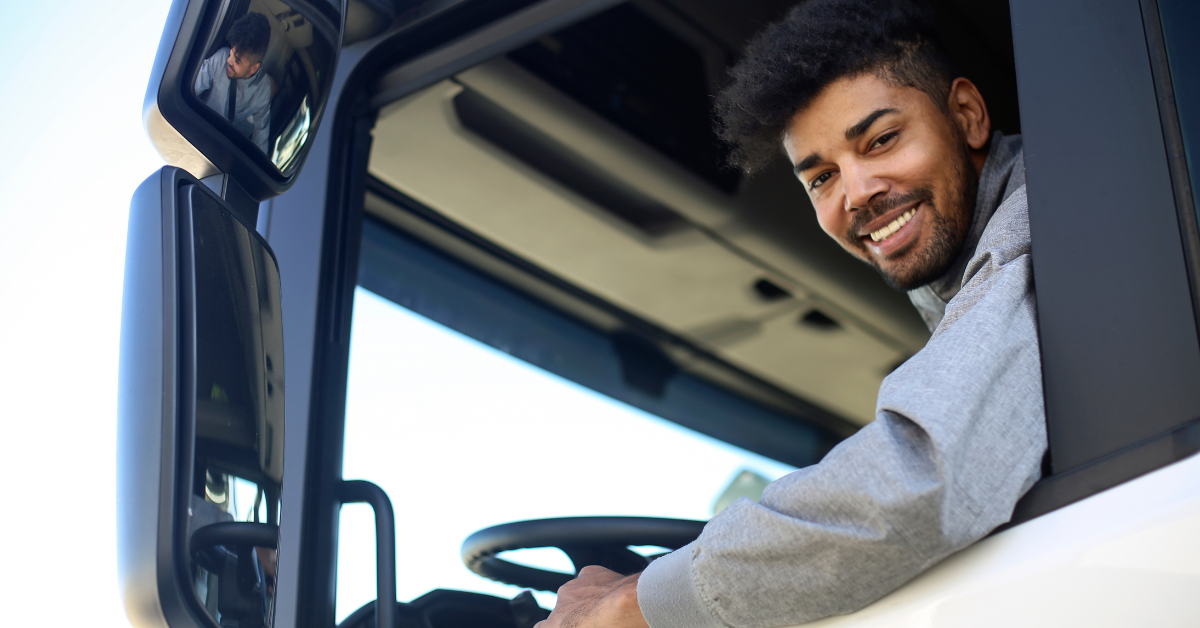 Many individuals find success as truck drivers and it may be a great career for you too! As with all industries, there are pros and cons. Truck driving provides a reliable salary, flexible scheduling, and the chance to travel the nation. With lengthy workdays spent on the road and away from home, it may also be a physically taxing job. The employment forecast for truck drivers is also promising, with a 4% increase in jobs expected between 2021 and 2031 as stated on the BLS. If you're on the fence, we want to make sure you take your individual interests, lifestyle, and qualifications into account and make the best decision for you and your family.
Pros of Being a Truck Driver
Stability
Given the ongoing demand for truck transportation of commodities, truck driving is typically regarded as a steady profession. The security of a truck driving position can, however, vary based on the industry or business you work for, the status of the economy, and the employment opportunities in your area. Over the next ten years, there are expected to be, on average, 259,900 opportunities for tractor-trailer truck drivers.
Salary
Driving a truck can be a well-paying career with the option for overtime and bonuses to increase pay. The most typical method of income for truck drivers is mileage. Additionally, some businesses pay their drivers per load or per hour. No of how many miles they drive, some trucking companies pay their drivers a salary, which is a set sum of money paid on a regular basis. Or, if you like being your own boss, you could become an owner-operator, which is considered an independent contractor; you would be in charge of all costs but are free to set your own rates and load preferences.
The pay for being a truck driver can differ depending on the company you work for, your degree of expertise, and the kind of goods you are transporting. Also, some trucking companies provide benefits including paid time off, retirement plans, and health insurance. Check out Indeed.com to see an average truck driver's salary where you live!
Flexibility
For people who value having control over their own schedules, several trucking businesses provide flexible scheduling alternatives. Or, be an owner-operator and create your own schedule. Learn more about Becoming an Owner Operator VS Working for a Trucking Company. Truck drivers also rave about enjoying the freedom and adventure of traveling throughout the nation. If travel and exploration are important to you, truck driving may be the perfect career choice!
Community
Many truck drivers tend to work long hours, which may make some feel lonely at times. However, truck drivers are a tight-knit group. And, you will feel a sense of belonging to a group of people who live similar lifestyles and are aware of the unique difficulties that come with this line of work. 
Truck drivers can communicate with one another in a variety of ways through truck stops, CB radio, social media, trucker forums, and events. You can also connect and network with other truck drivers by joining professional organizations like the Owner-Operator Independent Drivers Association (OOIDA) or the International Brotherhood of Teamsters (IBT). Many drivers develop life-long friendships with other drivers they meet on the job.
Do you have the qualities of a good truck driver?
Although we would love it if everyone wanted to be a truck driver, that's just not realistic! For some individuals, the rigorous work of truck driving is just not their cup of tea. Nevertheless, you may be a good fit if you have certain traits or qualities. These are a few of the key traits that work in favor of becoming a successful truck driver:
1. Patience is necessary to stay safe and avoid getting angry when driving for long periods of time and coping with stressful traffic.
2. Good physical and mental health: Driving a truck can be physically and mentally taxing, so it's necessary to be healthy and capable of handling the demands of the job.
3. High level of accountability: Truck drivers are responsible for the safe delivery of their cargo as well as for adhering to all rules and regulations.
4. Good problem-solving abilities: It's crucial for truck drivers to be able to handle unforeseen circumstances and think quickly.
5. Good interpersonal skills: Strong communication and interpersonal skills are crucial for truck drivers because they frequently engage with customers and other drivers.
6. Self-motivated: Truck drivers must be able to work independently with little supervision and efficiently manage their time.
7. Detail-Oriented: Truck drivers must pay close attention to detail in order to follow safety standards and protocols.
If the pros of trucking and the skills listed above sound like a good fit, truck driving may be the perfect career for you! You may have questions and we're here to help. Give us a call at 405-254-5556 or go ahead and apply today to start your exciting new career journey.