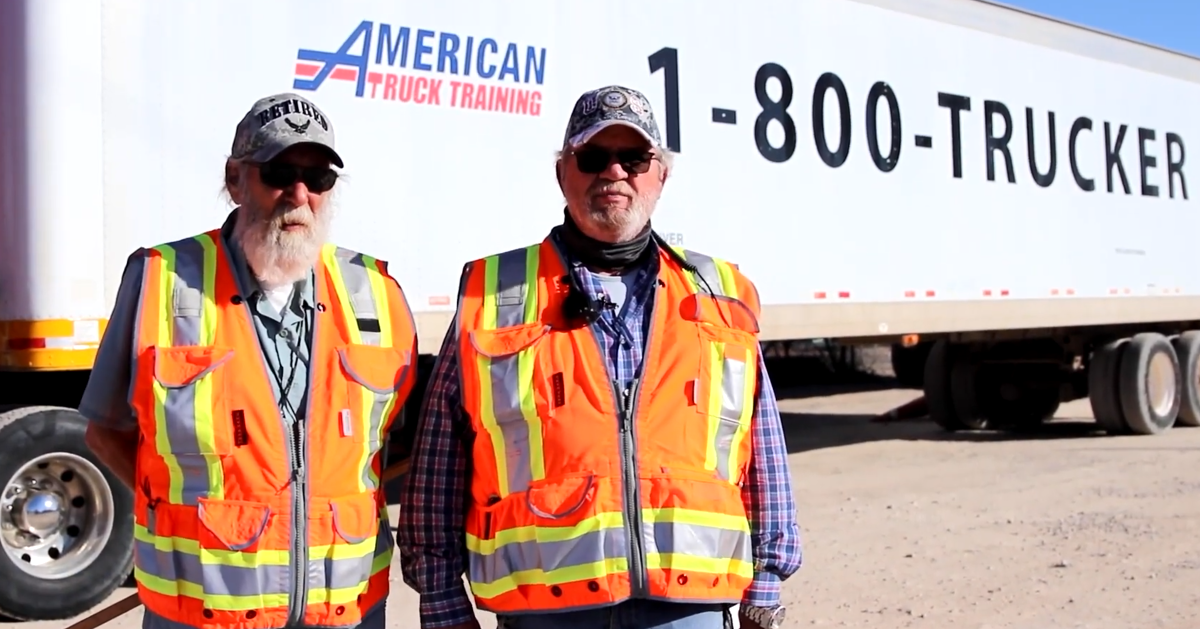 Have you ever considered a job in the trucking industry? Truck driving is a fulfilling career that isn't as difficult to enter as you would think. Our economy relies heavily on the trucking industry. Over 70% of all freight in the United States is transported by truck drivers. People to drive those trucks are in high demand because of this. This could be the job for you if you're seeking a career with a lot of prospects and security.
One of the most appealing parts of becoming a truck driver is that you won't have to go into debt to pay for college. However, you will need to take a few steps, such as enrolling in a reputable truck driving training school. Fortunately, American Truck Training in Oklahoma City makes acquiring your Class A CDL a lot easier. Our knowledge and professional training programs will assist you in taking the next step toward taking control of your future.
If you're ready to be a truck driver, complete these steps, and you'll be well on your way to a rewarding career.
STEP 1: OBTAIN A REGULAR DRIVER'S LICENSE
Without a legal driver's license, you can't even drive an ordinary car or truck, let alone a tractor trailer. You could potentially drive a delivery truck while studying for your commercial driver's license (CDL) or Class A CDL if you have a valid, current driver's license.
STEP 2: OBTAIN YOUR DOT MEDICAL CARD
ALL drivers that have a Class A, B, or C CDL must be medically qualified with a DOT psychical exam (possess a DOT medical card) to operate a CMV. You can find DOT physical exam locations here! 
If you are interested in being an interstate driver or driving commercial vehicles across state lines, you are required to present the medical card to the Department of Public Safety when obtaining or renewing a CDL. Intrastate drivers (to drive within state lines) are not required to present the DOT medical cards when obtaining or renewing a CDL BUT will receive a "K" restriction put on the CDL. These drivers are still required to have a valid DOT medical card on their person.
STEP 3: ENROLL IN AMERICAN TRUCK TRAINING
To earn a Class A CDL for a long-haul trucking career, you must be at least 18 years old. We accept students aged 21 and up for interstate driving and 18 and up for intrastate driving at American Truck Training.
STEP 4: COMPLETE YOUR CDL CLASS AT AMERICAN TRUCK TRAINING
At American Truck Training (ATT), we'll teach you how to drive a truck and the regulations you'll need to know so you can pass your CDL test and get your Class A CDL. Obtaining a Class-A CDL is a lofty goal that needs time and dedication. Because most businesses want to hire qualified drivers, it's critical to choose a school that includes at least 160 hours of instruction. Our 160-hour course at ATT takes about 4 weeks to finish with hard work and dedication.
While you're training, you'll carry a CLP, or Commercial Learner's Permit, which allows you to obtain real experience driving commercial vehicles in the presence of a licensed CDL driver.
STEP 5: TAKE THE WRITTEN, SKILLS, & ACCEPTABLE RESIDENCY TESTS
It is recommended that you purchase a Commercial Driver License (CDL) Manual from the FMCSA website here or pick one up at any Department of Public Safety testing facility before taking the test. When you're ready, American Truck Training will schedule a CDL skills exam on your behalf. Keep in mind that certain locations are booked months in advance. After passing the written, skills, and residency tests, you'll be given paperwork to take to any tag agency of your choice to get your CDL printed.
There will also be optional written tests depending on the vehicle type and the endorsements you want to add to your Oklahoma CDL. Because some endorsements involve background checks, this step will require additional investigation. This can open your driving opportunities to tankers, hazmat loads, and school buses, in addition to semi-trucks. You must also pass the Federal Motor Carriers Safety Regulations (FMCSR) exam, which tests your understanding of federal traffic rules.
STEP 6: FIND THE COMPANY WHERE YOU WANT TO START YOUR CAREER!
American Truck Training provides all students with job placement assistance while training them to receive their CDL. We've helped 98% of our students find jobs while still in school, some before they even enroll. Many go on to work for companies across the country such as Swift Transportation, Trans Am, Stevens Transport, Werner Enterprises, TMC Transportation, and more. Trucking associations and other industry organizations also offer job boards and career counseling and mentoring for members. 
Jumpstart your career with one phone call! At American Truck Training, we will answer all of your questions and assess your situation to provide you with the information you need to start your trucking career.
Call 405-254-5556 to begin your CDL training in Oklahoma.