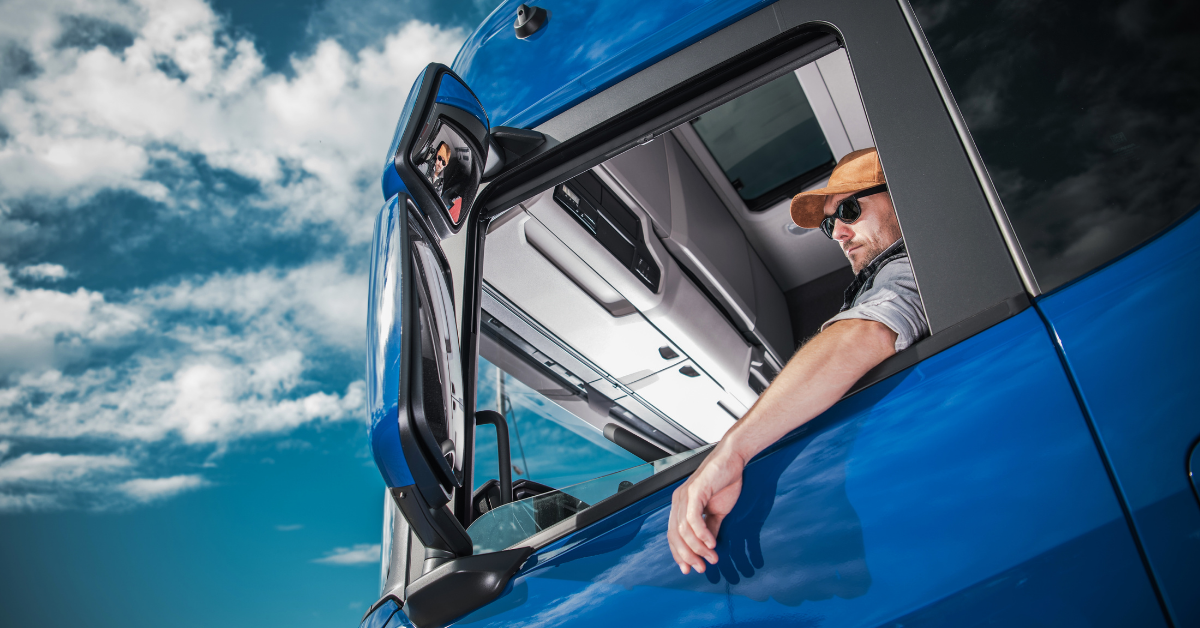 It's a great time to start a trucking profession and become a well-paid truck driver in Oklahoma. As the global economy and e-commerce continue to flourish, truck drivers are in high demand. CDL roles are in high demand all around the world. The American Transportation Association (ATA) forecasts a 3.0% annual growth rate in the trucking industry and jobs through 2029. Even better, the BLS states that a truck driver salary is the highest-paid blue-collar employment in America.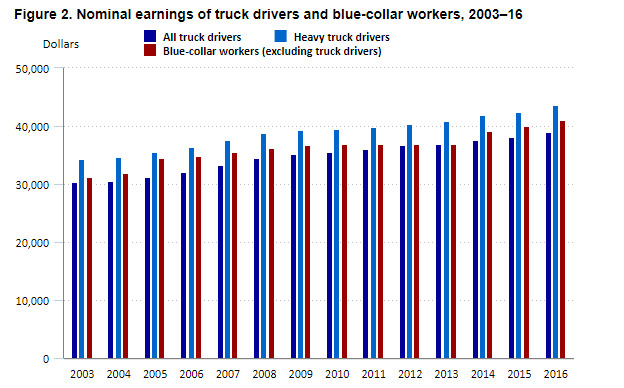 Source: BLS March 2019
Due to a multitude of factors, including driver demand, freight transportation companies are increasing compensation to hire the best CDL drivers.
Translation? You may maximize your truck driver salary if you choose to work for one of the highest-paying trucking companies. On the other hand, if you operate as an independent trucker, you can pick and choose the best trucking jobs to maximize your truck driving skills, experience, and available hours.
But how can you locate those companies and transportation jobs in your area? And how can you make the maximum money as a truck driver based on loads, lanes, and other factors?
1.) Take advantage of technology to acquire the best load and hotshot jobs possible.
As a truck driver, the greatest method to make the most money is to get loads with the best freight rate. Because freight prices can range from $1.50 per mile to $4.00 per mile, you'll want to book loads that offer a freight cost of roughly $3.00 per mile.
Using a standard load board can get you average-paying jobs, which any other independent trucker can do as well. Use a specialized smart trucking load board such as KeepTruckin to compute the load-to-truck ratio of a location, shipper, freight broker, or freight firm to make the most money. The balance between truckload capacity and freight availability is implied by this ratio. With a higher truckload capacity, there are fewer trucks and competent drivers available to transport the cargo.
2.) Become a CDL truck driver with American Truck Training (ATT)
In the trucking industry, drivers with a Commercial Driver's License (CDL) earn more money than those without a CDL. While there is more employment available due to the global truck driver shortage, many of them pay less than $40,500 per year. What if you could make more than $87,500 a year without endangering your health or your family's well-being?
With a CDL in hand, you'll be able to negotiate trucking jobs for large corporations like Amazon and Walmart, as well as individual freight companies. ATT will also help you find the right job or company for you!
3.) Pay Per Mile vs. Pay Per Hour: which is better?
If you spend a lot of time in driver detention, situations like loading and offloading goods, look for per-hour jobs.
However, if you choose to work as an Over-The-Road truck driver on the open road, pay per mile is a good option for obtaining the best truck driver salary for your services.
Risk, distance, drop-off/pick-up time, and, most crucially, the load-to-truck ratio stated previously will all influence your pay rate.
Pay per mile is also widely used for:
Household Goods Mileage
Practical Mileage
Hub Mileage
4.) Become a specialized truck driver
Niche truck drivers make the most money.
After you obtain your Class-A CDL in Oklahoma, you'll need further training and CDL endorsements to become a specialized truck driver. If you want to haul hazardous products, for example, you'll need to know about these nine CDL classes: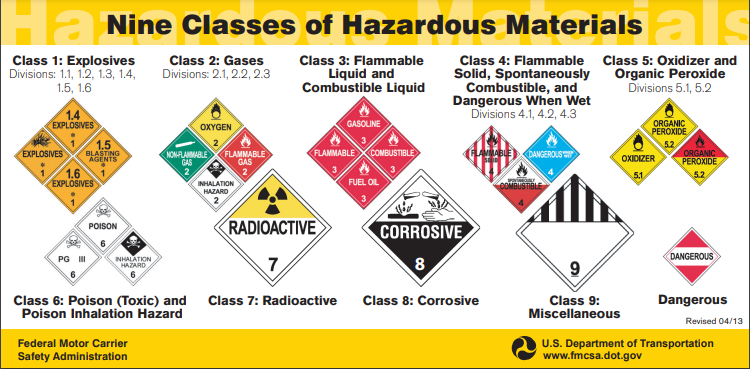 According to ZipRecruiter, the average hazmat truck driver salary for a Tanker Driver in Oklahoma City is $56,315 a year. A Class H (placarded materials), N (tankers), or X (all types) endorsement is required.
5.) Pick the best industries for truck driver salaries
Even if you aren't a specialized truck driver, some industries are more lucrative than others.
Heavy and tractor-trailer truck drivers in the motion picture/video, telecommunications, motor vehicle manufacturing, and electric power generating industries paid the most, according to the BLS.


Source: U.S. Bureau of Labor Statistics, 2019
However, those jobs may be one-of-a-kind or uncommon. If you're looking for additional available professional truck driver employment in the United States, for example, investigate the following industries: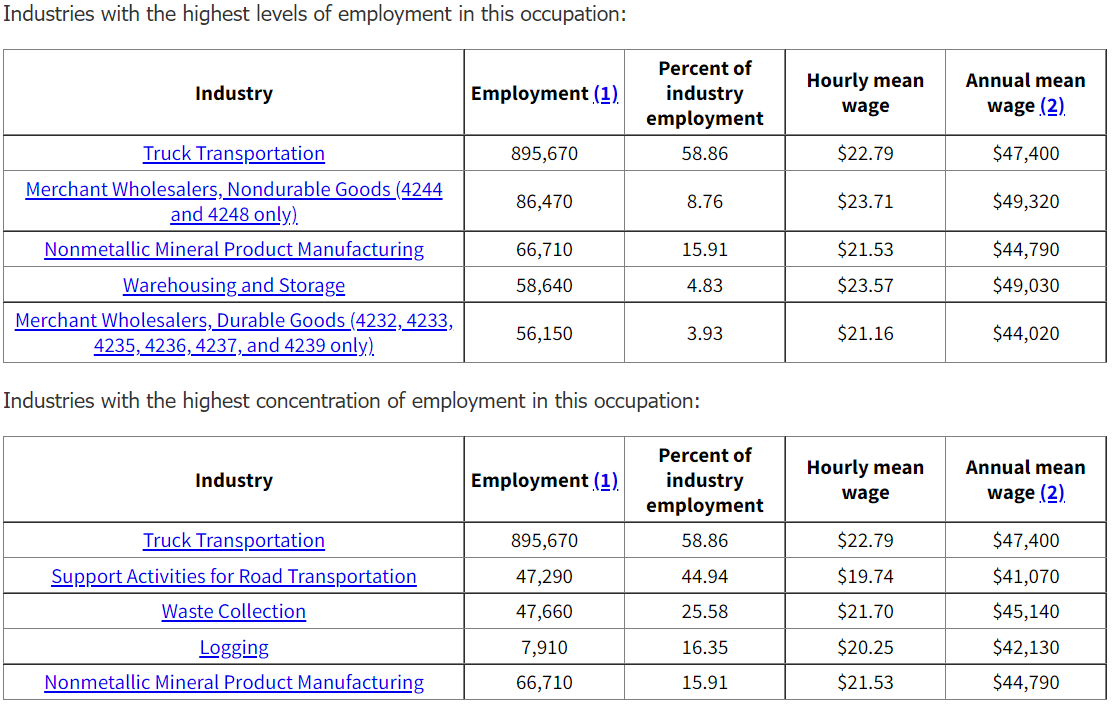 What's Next?
Reach out to American Truck Training to earn your CDL in OKC and be on your way to earning what you deserve for your hard work and dedication to the transportation industry. Keep pushing and ATT will help you plan your truck driving career path!