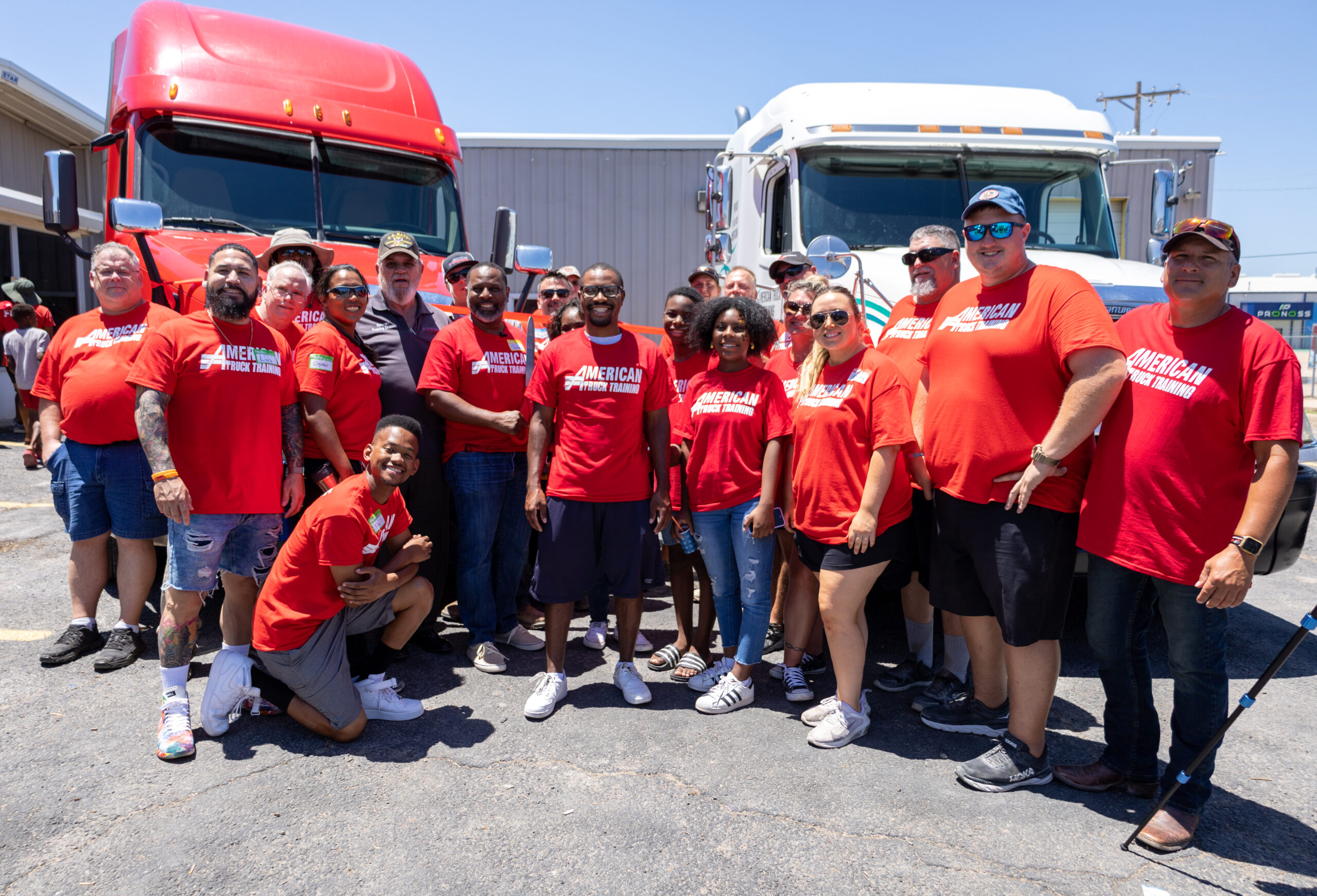 At the beginning of July, American Truck Training (ATT) hosted the 2022 Annual Trucking Career Fair at its new facility in Oklahoma City. "We had a great day meeting different people in our community and educating them on the benefits of a career in trucking," said an ATT employee. More than 200 people attended the career fair that included giveaways, free food, and family fun including snow cones, a bouncy castle, balloon animals, and face painting.
Career Fair Important for OKC Community
President and CEO, Jerome Redmond, expressed how important these events are for the Oklahoma City community and for the trucking industry. "Most trucking companies are taken back because the need for drivers is substantial. According to Bob Costello, Chief Economist for The American Trucking Association, our country needs 80,000 drivers today to fulfill the shortfall. Trucking schools need to think bigger," Redmond said. "By having a Trucking Career Fair we are able to educate the public about all the trucking industry has to offer much faster than one-on-one meetings. More importantly, we educated hundreds in person. And, with the magic of social media, thousands of people were influenced."
ATT Went Above and Beyond
In addition to normal career activities, American Truck Training made the event family-friendly and handed out giveaways to various participants. Werner Enterprises, a carrier partner and giveaway sponsor, made it possible for ATT to award $250 cash, a Smart TV, gas gift cards, a Yeti Cooler, and more to deserving Oklahoma families. Redmond continues, "More than that, we were able to connect with our community. American Truck Training prides itself on going above and beyond to help people change their lives with a career in trucking and community-centered events like this are just one of the many ways we're doing that."
Better yet, one lucky career fair participant was awarded a scholarship to attend American Truck Training for free. She will be starting her trucking journey soon!
See some fun event photos below.
If you did not attend the 2022 Annual Trucking Career Fair at American Truck Training, you missed out! It was a meaningful day of family fun, giveaways, and all things trucking. ATT expressed a special thanks to all the carriers and organizations that came out to show the community firsthand how a career in trucking can change your life. Additionally, ATT was thankful to everyone in the community who attended and learned about earning a CDL and starting a career in trucking.
Carrier partners that attended the career fair included Stevens Transport, Werner Enterprises, TMC, TransAm, and Schneider. Women in Trucking was also there with their interactive and educational driver ambassador trailer WITney.
For more information on earning your CDL or trucking career opportunities, give American Truck Training a call at 405-254-5556!