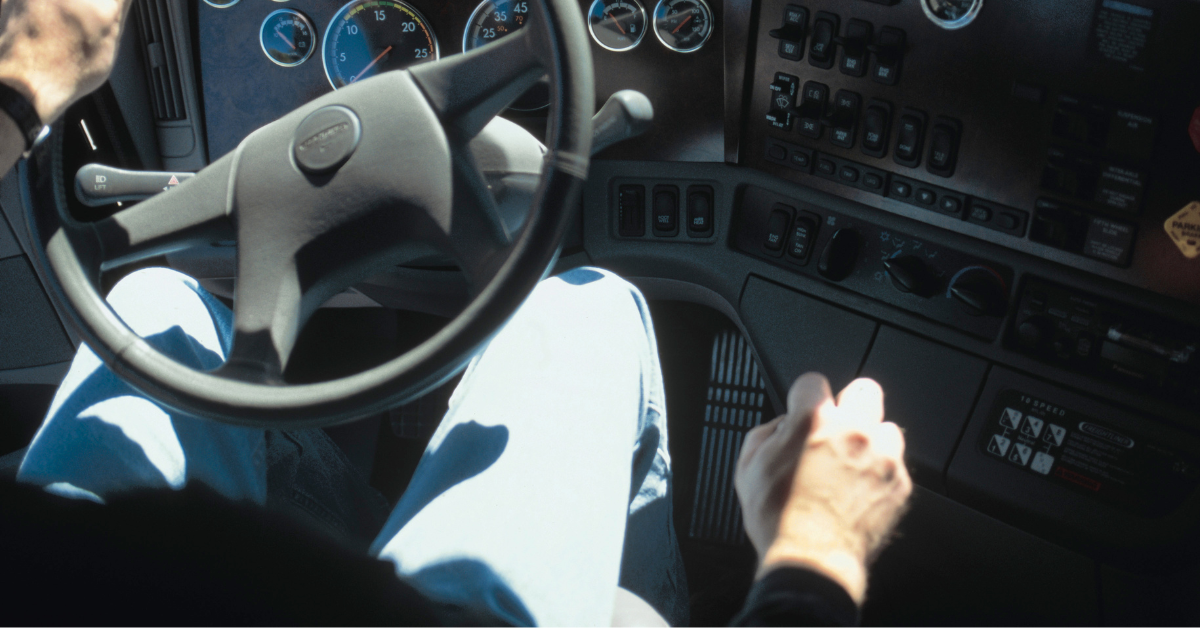 While some commercial vehicles come equipped with automatic transmissions, there are still many that use manual transmissions. Therefore, as a CDL holder, you may be required to operate both types of transmissions depending on the rig you are driving. Even more importantly, learning to operate both types of transmissions will make you a more versatile and skilled driver, and may increase your job opportunities as well. So, we recommend you learn and practice both manual and automatic transmissions during your CDL training to become a well-rounded and competent driver.
The manual transmission trucks are being phased out and replaced by automatic trucks by many of the larger carriers. Although many drivers still prefer manual transmissions, learning both auto and manual transmissions can have many advantages.
American Truck Training is one of the few CDL schools in OKC that teaches both automatic and manual. We don't want our students to be restricted by a license restriction that prevents them from being marketable to all businesses.
Do Truck Driving Schools Teach Manual?
With manual semi-trucks becoming less common, many trucking schools have dropped the instruction of manual transmissions from their curricula. American Truck Training is one of the CDL schools that teaches both manual and automatic transmissions. We believe you will have the best chance of succeeding in a trucking career if you learn how to operate both an automatic and manual transmission truck.
Why You Need to Know Manual Shifting
You only stand to benefit from attending a manual shifting truck driving school as you begin your new job as a commercial truck driver. Your license will be restricted if you don't complete training and obtain certification on a manual semi-truck. You will only be permitted to operate automatic trucks.
For some, this may not be a big concern considering the majority of new trucks leaving the lot are automatic. However, you might limit your prospects if you apply for a job with a smaller company or start your own business as an owner/operator. The cost of newer, automatic trucks may be prohibitive for smaller businesses or owner-operators, requiring them to purchase an older manual transmission tractor trailer. Commercial trucks with automatic transmissions can cost up to $10,000 more than trucks with manual transmissions.
If you aren't licensed to operate a manual transmission, an independent trucking company with a fleet of manual trucks won't even consider hiring you.
Find a Trucking School that Teaches Manual Shifting
If you don't already have the necessary driving credentials, you must obtain them in order to operate a semi-truck with a manual transmission. By enrolling in a truck driving school that includes manual transmission instruction in its trucking course, you can avoid having to return and take a manual shifting test. With its outstanding training and testing programs for manual and automatic semi-trucks, American Truck Training has a reputation for helping people launch their careers successfully.
You Can Learn Even if You've Never Driven Manual
You can learn to operate a manual semi-truck even if you've never used a stick shift. In actuality, lacking experience might be preferable. Because the abilities of personal automobiles don't translate to manual transmission semi-trucks, drivers who are used to driving a manual car generally have to unlearn poor habits. Commercial trucks are unforgiving while cars are tolerant of small mistakes.
To maximize your chances of success, enroll in a truck driving school that teaches manual. By selecting Coastal as your truck driving school, you'll receive the unrivaled instruction and testing for manual shifting and automated shifting trucks that you require. Our Job Placement Program, in addition to providing excellent CDL training and testing, assists program graduates in locating employment. Soon, you will agree with our pupils who extol us! To begin your new career, get in touch with us immediately.
Why are trucking companies moving to automatic trucks?
For a variety of reasons, trucking businesses are switching to automatic transmissions. Improved user-friendliness, reduced driver fatigue, and the capacity to add further safety measures like collision prevention are a few of them. Additionally, learning to drive an automatic semi-truck is simpler.
ATT strives to equip students to successfully complete their CDL exams and become successful drivers. Automatic semi-trucks are used by the majority of carriers we work with.
Ready to get started?
At ATT, you can obtain your commercial driver's license in about four weeks. There are many programs available to help you pay for your education, including grants. Fill out the form above or give a career consultant a call at 405-254-5556 if you want more information about our CDL program.