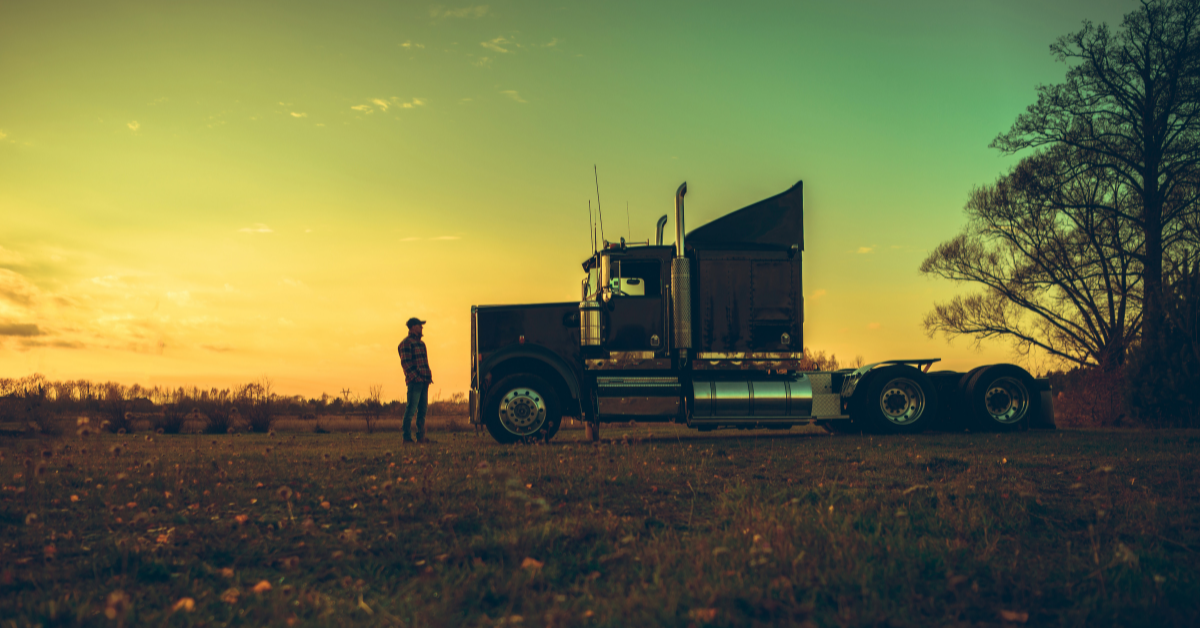 Starting a career in the trucking industry can be exciting, and also scary. American Truck Training is here to help every step of the way. As you embark on your CDL training or if you're already a CDL graduate, you're probably eager to begin your professional trucking career. It's essential to know the best strategies for obtaining a job that aligns with your CDL career goals. In this blog post, we will share ten invaluable tips and tricks to help you navigate the job search process and secure your first CDL job!
1. Utilize the Career Services Department at American Truck Training!
Our career services team will have a 1 on 1 meeting to review CDL job opportunities that are a match for your specific experiences and needs. Our career services department offers Career Assessment, Career Counseling, and Job Placement Assistance. Call our Career Services Director to get started at 405-546-4996.
2. Research the Trucking Industry:
It always helps to be prepared. Familiarize yourself with current trends, driver demands, and potential career paths. Understand the different types of trucking jobs available, such as long-haul, regional, and local routes. This knowledge will empower you to make informed decisions during your job search. Take a look at our blog on what you can do with a CDL!
3. Create a Standout Resume:
Crafting an impressive resume is crucial when searching for a CDL job. A well-written resume should highlight your CDL training, any relevant experience, and your commitment to safety and professionalism. Tailor your application materials to each specific job opportunity, showcasing your skills and qualifications that align with the requirements of the position.
4. Leverage Online Job Platforms:
Make use of online job platforms that are specific to the trucking industry, such as TruckingTruth, CDLjobs.com, or even general job search websites like Indeed and Monster. These platforms allow you to search for CDL jobs based on your preferred location, type of driving, and pay scale. Regularly check these platforms for new job postings and apply to positions that match your interests and qualifications.
5. Network within the Trucking Industry:
Networking can significantly enhance your job prospects. Connect with experienced drivers, attend trucking industry events, and join professional trucking associations. Engaging with individuals in the industry can provide valuable insights, job leads, and potential recommendations.
6. Research Prospective Trucking Companies:
Before applying for a job, thoroughly research the prospective companies you are interested in. Understand their values, culture, safety records, and reputation within the industry. This knowledge will help you identify companies that align with your goals and values, increasing your chances of finding a suitable job.
7. Build a Professional Online Presence:
Having a professional online presence can enhance your chances of getting noticed by employers. Create a LinkedIn profile that showcases your skills, certifications, and any relevant experience. Engage with industry groups and share informative content. This will help you establish credibility and expand your professional network.
8. Enhance Your Skill Set:
Continuously strive to enhance your skill set and broaden your qualifications. Consider pursuing additional certifications such as hazardous materials or tanker endorsements. These specialized certifications can make you more competitive in the job market and open doors to a wider range of job opportunities. Learn more about American Truck Training's 8-hour hazmat/tanker endorsement class!
9. Prepare for Interviews:
Preparation is key to acing your interviews. Research the company's operations, policies, and any recent news or developments. Familiarize yourself with common interview questions and practice your responses. Emphasize your commitment to safety, punctuality, and customer service during the interview. Additionally, prepare thoughtful questions to ask the interviewer, showcasing your interest in the company and the position.
10. Stay Positive and Persistent:
The job search process can be challenging and may involve facing rejection. It's crucial to maintain a positive mindset and remain persistent. Learn from each experience, make necessary improvements, and keep applying to suitable job openings. Your determination will eventually pay off, and you'll find a job that aligns with your goals and aspirations.
Remember, ATT is here to help you start your CDL career! Securing your first CDL job requires preparation, networking, and perseverance. By refining your application materials, leveraging online platforms, networking within the industry, and continuously improving your skills, you can increase your chances of finding a job that sets you on a path to a successful trucking career. Stay determined, remain positive, and never underestimate the power of persistence.