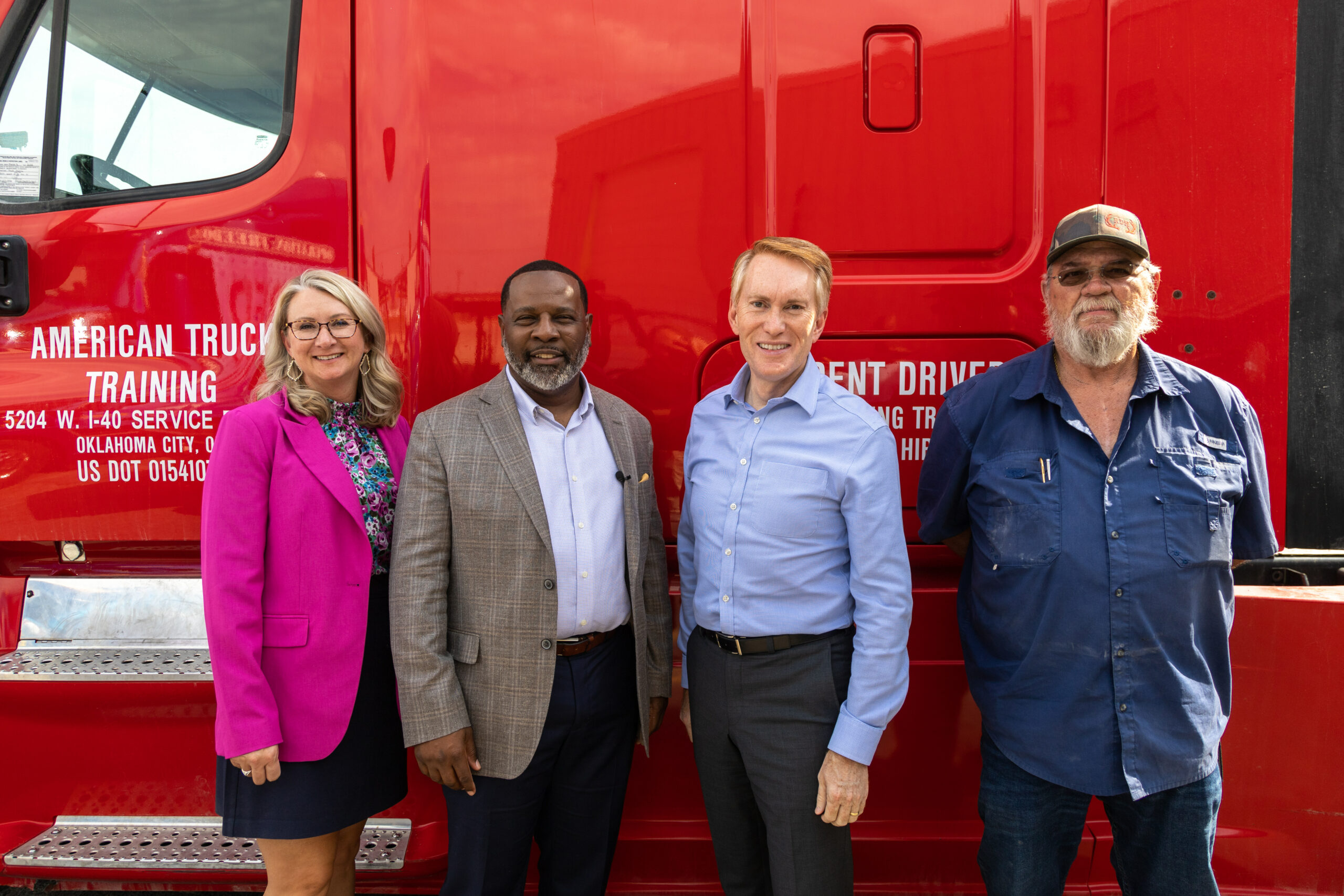 The leader of American Truck Training has been busy this fall! Jerome Redmond, President and CEO, recently met with both Oklahoma Representative Stephanie Bice and Senator James Lankford to discuss the importance of truck drivers and how the transportation industry affects our economy.
"The trucking Industry as a whole needs more qualified professional drivers. Not only is addressing the trucker shortage an important factor in boosting our economy," said Redmond, "but how are some of our citizens going to afford training with the rise in inflation? This is when meeting with our elected officials helps. Oklahoma Senator James Lankford and Congresswoman Bice listened to our message concerning the need for more truck drivers and both are determined to assist in securing good paying job opportunities for Oklahomans."
Senator Lankford Says 'Thank You' to All Truck Drivers
Last fall, Senator Lankford wrote about the shortage of truckers in the transportation industry and how it affects workers and business owners. "As I travel across Oklahoma, I hear frustrations from workers and business owners about supply chain issues. Some companies have to wait a year for items they used to get in days. This has significantly driven up costs for manufactured goods like vehicles and electronics… At the same time, we have a shortage of truckers, which only adds to the backorder problem. One trucking company manager told me that his drivers are getting recruited by other trucking companies as they approach a stop sign, which reminds me to say "thank you" again to all the truck drivers. We would not have a thing in our stores or homes without your work."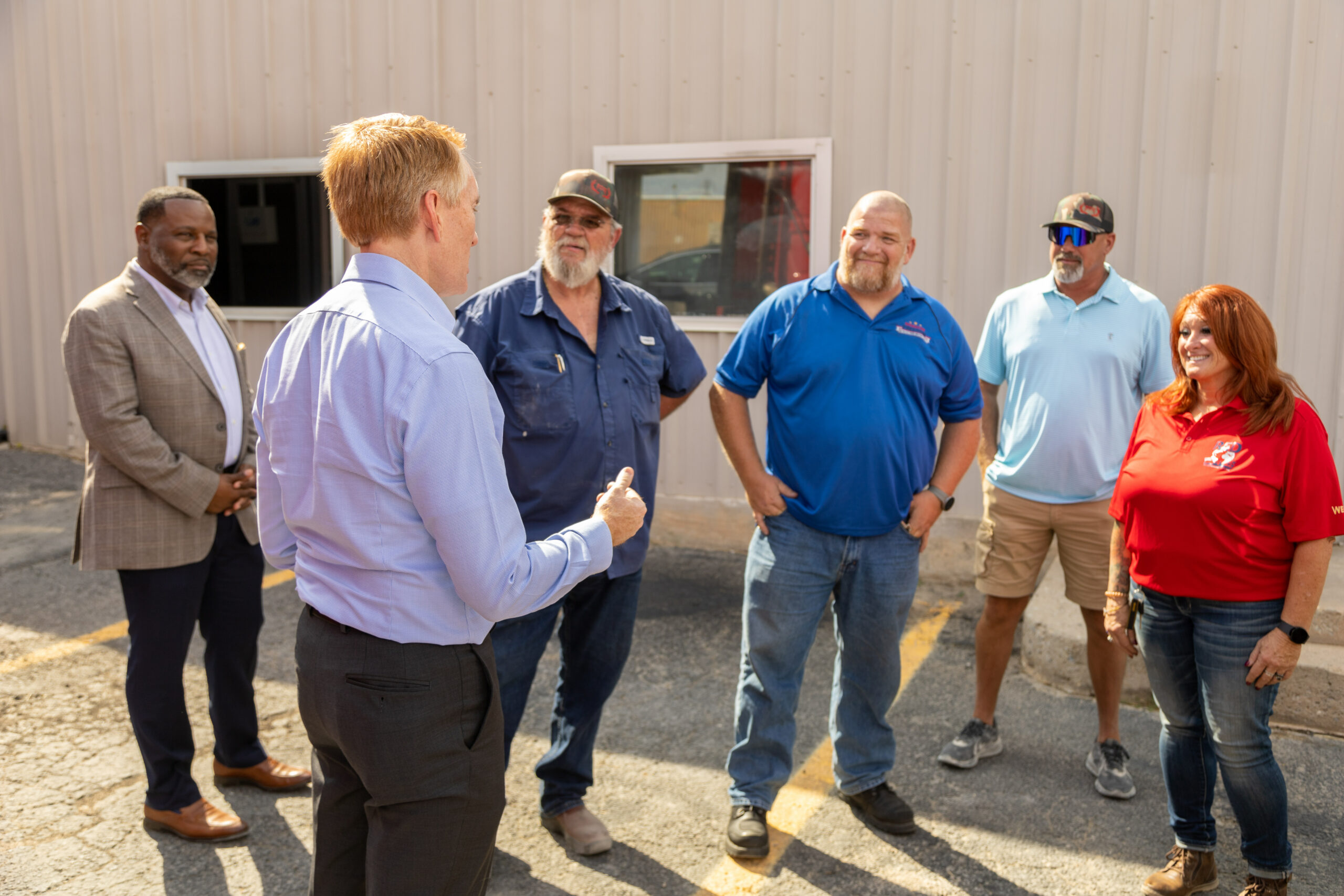 Senator James Lankford speaks with American Truck Training team and CEO Jerome Redmond (left). 
Congresswoman Bice Committed to Supporting the American Business Community
In September, Jerome Redmond joined the endorsement event with the U.S. Chamber of Commerce announcing its endorsement of Representative Stephanie Bice, R-Oklahoma, to represent Oklahoma's Fifth Congressional District.
"Born and raised in Oklahoma's Fifth District, Congresswoman Stephanie Bice has a strong record of leadership and delivering results for constituents and businesses," said John Gonzales, U.S. Chamber of Commerce Executive Director, SW-South Central Regional Office. "Rep. Bice has demonstrated a commitment to supporting free enterprise, pro-growth solutions, and the American business community. The U.S. Chamber is proud to endorse Rep. Stephanie Bice and looks forward to partnering with her in the next Congress."
Bice Makes Inflation Priority
"My foremost priority in Congress is getting the United States economy back on track. Small businesses are the backbone of our country," said Congresswoman Bice. "As a former business owner who knows what it takes to sign the front of paychecks, I understand the challenges main street America faces. It is an honor to receive this endorsement from the U.S. Chamber of Commerce."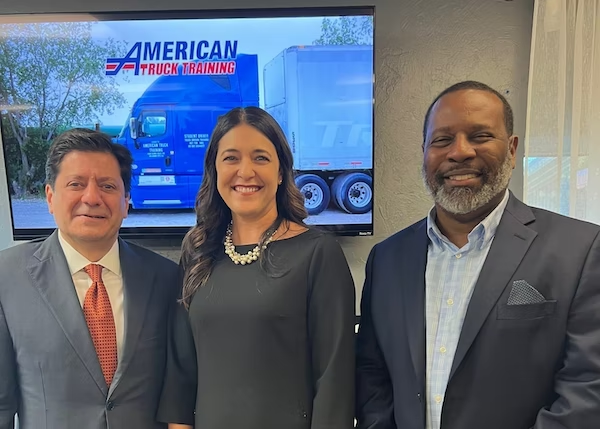 From left – John Gonzales with the U.S. Chamber of Commerce, U.S. Rep. Stephanie Bice, and Jerome Redmond, President/CEO of American Truck Training, Inc. 
In October, the annual inflation rate in the U.S. slowed for a 4th month to 7.7%, the lowest since January 2022. It's slightly lower than 8.2% in September. The graph below shows the U.S. inflation rate over the past 10 years, according to BLS data published on Nov. 10. Congresswoman Bice said, "I am eager to work with my colleagues across the country who are ready to get serious about reining in inflation, removing unnecessary regulatory burdens, and prioritizing the growth of our economy."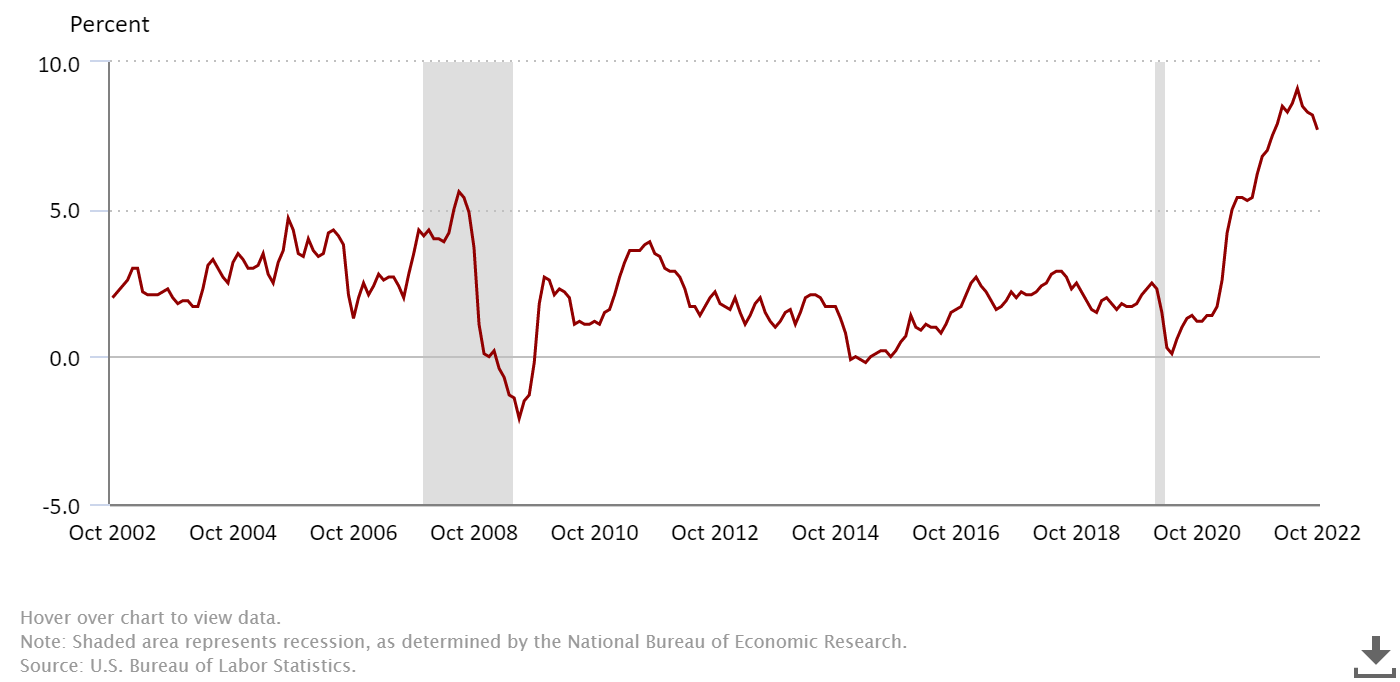 For more information on earning your CDL or trucking career opportunities, give American Truck Training a call at 405-254-5556!