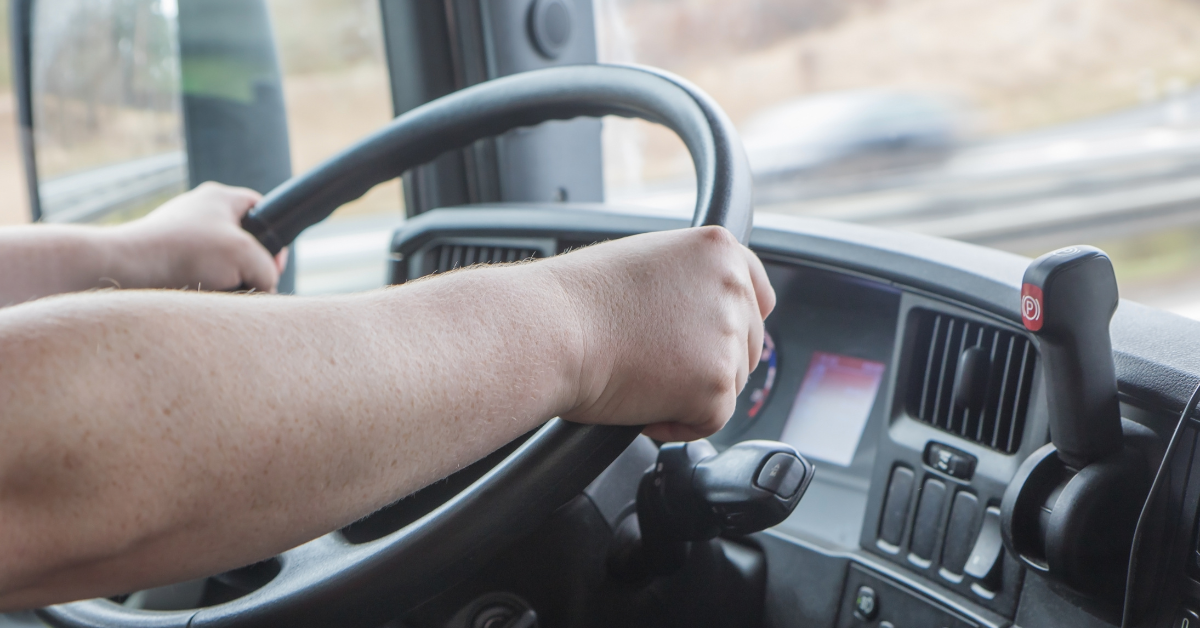 A career as a truck driver is not for the weak of heart. This is particularly true for people unable to deal with high-stress situations. We believe in you and want you to join the truck driving world, but we also won't sugarcoat the gig. Truck drivers have to deal with stress from traffic, delivery timing, inclement weather, rude drivers or customers, long and irregular hours, lack of sleep, and difficult-to-maneuver spaces. 
Success will mostly depend on your capacity to handle the demands of truck driving, including its lifestyle and stress. As mentioned on TruckingTruth.com, "You have to learn to "roll with it", or you won't last long as a truck driver." Better than roll with it, we want you to know the tips to be happy and healthy. So, we've gathered the top tips to help you feel confident that you'll be able to combat stress when you're on the road.
In the video below, James from one of our partnering trucking companies, Schneider Trucking, discusses some typical sources of stress for truck drivers. He offers five suggestions for improving a truck driver's health and well-being.
1. EXERCISE
Get out and exercise! Exercise reduces stress and releases endorphins, the feel-good hormones that are believed to calm anxiety, lessen pain, and generally improve your mood. Fitness doesn't have to be something you dread; even a couple of laps around the truck (while completing safety inspections) gets the blood pumping and the heart working.
And, each time you stop at a truck stop, gas station, or rest area, spend a moment stretching. Stretching can help you prepare for the rest of your travel by releasing any tension in your muscles. It can also help you relax. Along with exercise, we also recommend healthier eating habits. Truck drivers may find it challenging, but it is not impossible. One suggestion is to bring a small cooler with ice packs in the car filled with bottled water and fruit for snacks. For more healthy habits on the road, check out our recent article: Truck Driver Health – Concern and Focus at American Truck Training.
2. KEEP IN TOUCH
Keeping in touch with your friends and family is key! Call a friend or loved one who you trust to lift your spirits after a tough day if you need to chat about daily events and unpleasant circumstances.
3. MAKE TIME FOR HOBBIES
Whether you like to go bowling, play video games or bird watching, having a hobby that you can enjoy where you are is important! Think about what you like to do at home and make that work when you are on the road.
4. GET PLENTY OF REST!
This tip cannot be more on point. A good night's sleep and proper use of break time to recharge a driver's personal batteries is essential.
5. ASK FOR HELP
If these methods for reducing truck driver stress don't work for you or if you're struggling with chronic stress, anxiety, or depression, be sure to seek medical assistance from a specialist. 
5 More Stress Relieving Suggestions
PLAN YOUR DAYS
The way your day starts when you get up frequently sets the tone for the rest of the day's events. Being ready for what lies ahead can frequently result in a day that is laid back since you are off to a solid start. You'll be better prepared to enjoy a journey without unanticipated stress if you plan your driving routes in advance, checking for traffic, construction, and other potential elements that could throw you for a loop.
Improve route and travel planning in every way you can. Drivers may start to hustle, forego safety inspections, or drive recklessly in an effort to get to the next stop when they are concerned about arriving on time. This stress can be reduced for the driver with a better route and trip planning.
MEDITATE
<While on the road, some people find it beneficial to practice meditation. Close your eyes and focus on your breathing. Meditating for just 5 minutes a day can have significant benefits on your physical health and mental well-being. It may also help to use an app like Calm, which has different options for meditating wherever you have landed.
LISTEN TO AUDIOBOOKS OR PODCASTS
Listening to audiobooks and podcasts can be fantastic relievers from stress. Choose an engaging book or podcast (something that you truly enjoy) before you start driving instead of anything that might make you fall asleep! Listening can not only help distract you from any stress but also provide you with the chance to catch up on some reading, news, or fascinating ideas(s). So while you're listening, remember to keep your attention firmly fixed on driving safely.
LISTEN TO MUSIC
If podcasts or audiobooks aren't your thing, turn to music. Finding music that relieves your stress and makes you happy (rather than more stressed) is easy. If you don't like classical music or other soothing music, choose an artist, genre, or song that you like. The best method to get away from the ideas or circumstances that are making you anxious is to listen to the music that works best for you.
BE MINDFUL
Most people find themselves in difficult situations where they have little control, and they waste their energy trying to change them (e.g. bad drivers, heavy traffic, weather, road reroutes, and changes at work or in the industry, to name a few). Be aware of the situations or subjects that make you anxious and make an effort to avoid them. 
Do you believe a career in truck driving could be a good fit for you? If you're interested in finding out more about quickly obtaining your CDL in Oklahoma City, call American Truck Training at 405-254-5556.